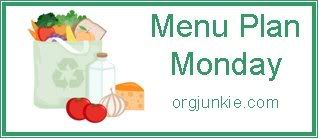 I can't believe it's the end of September. Every year around the beginning of August, I feel like time just begins to fly by. Why does fall, which I love, always go by so fast, and winter, which I do not love (to put it lightly) goes by so slowly? We're really trying to enjoy the beautiful weather we are having because we know it will not be around too much longer! And I love the transition to fall when it comes to food. Instead of trying to use the oven as little as possible, I'm looking forward to baking and casseroles, and yummy soups with homemade bread. I am loving my new (used) bread machine (thanks Mom!).
Speaking of bread, last week I made Buttery Bread Machine Rolls and I have to say that they are amazing! Some of the best rolls we have ever had! Because the recipe makes 24 rolls, I just made 8 for us for dinner and then froze the rest in two ziplocs of 8 to make later. We had some frozen ones on Friday along with steak, mashed potatoes and corn cooked by my wonderful husband and while not quite as good as fresh, they were still stinkin' good. You will probably see these rolls often on the menu in weeks to come!
And with the new month, I'm going to change up the way I do meal planning a little bit. I'm just finding that my current plan isn't working as well for me as I would like and there's some things I'd like to change. So for right now, I'm only planning meals through Friday. Look for a post about my new way of meal planning later this week.
Here's this week's menu:
Meatless Monday – Homemade Macaroni and Cheese, salad, homemade bread
Tuesday – dinner with our small group – making White Chicken Chili Enchiladas
Wednesday – Tuna Salad Sandwiches
Thursday – Breakfast – waffles, eggs, fried potatoes
Friday – Homemade Pizza
Check out more great meal plans at Organizing Junkie!