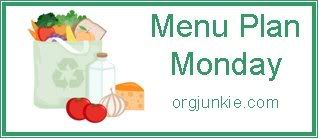 Better late than never…
My family was in town visiting this past weekend and we always have such a great time with them! We headed to my grandpa's house in Ohio to look through my grandmother's kitchen stuff. I got some nice kitchen gear – pots and pans, stainless steel mixing bowls, big glass canning jars, and one thing that I am so excited about:
The Boston Cooking-School Cook Book by Fannie Merritt Farmer. It was originally published in 1896, but this version is from 1946 and says that it is completely revised and updated.
In the reading that I've done about real and whole foods, one main theme that comes up is not eating food that your grandmother, or maybe great-grandmother, wouldn't recognize as food – getting back to basic, unprocessed, whole foods. Although this version is updated and includes some convenience items like cream of chicken soup (or some other cream of soup) or bullion cubes as ingredients, I'm still excited to flip through this and find some good, old fashion, from scratch recipes, especially as part of the Read the Ingredients Challenge this month! I hope that this cookbook will be well used and loved by me, as it obviously was by my grandma. We also got an old cookbook on freezing and preserving that went to my mom's house as my sisters and I are planning to have some canning parties there this summer. Doesn't that sound so fun?! Do you have any vintage cookbooks that you love to cook from?
Here's this week's menu:
Meatless Monday – Breakfast for dinner

Tuesday – dinner with our small group – making Spaghetti
Wednesday – Leftovers or quick dinner – finishing up taxes – blah!
Thursday – French Dip sandwiches in the crockpot
Homemade Onion Soup mix
Homemade Rolls
Friday – Grilled Chicken topped with bruschetta and cheese, rice and veggies (from last week)
Saturday – away from home for dinner
Sunday – Leftovers or Grilled Cheese and soup
Check out more great meal plans at Organizing Junkie!
—————————————————————————————————-
Thanks for visiting Live Renewed! If you'd like to read more about my journey to becoming Frugally Green, please subscribe to my blog by clicking here! You can also follow me on Twitter.
This month's Change Challenge is Read the Ingredients! You can catch up on all the Change Challenge posts here.
Are you brand new to being frugally green? Be sure to check out my Frugally Green Fundamentals.