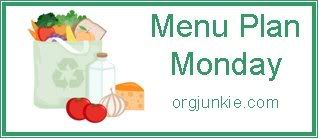 I hope everyone had a great long weekend! We had some great family time, got some work done on some projects, got to hang out with some great friends that we don't see often, and overall had a really busy and fun weekend.
I spent about an hour today blanching and freezing 10 lbs of asparagus from the farmer's market. My friend Jenica has a good post about how to do it, if you are interested. I just blanched mine in boiling water in a large stock pot. This is the first time that I have blanched and frozen veggies and I'm excited to begin preserving some of the summer's bounty. Preserving fruits and vegetables is such a great way to support local farmer's, buy in season, and save money all while being able to eat variety throughout the year. I am hoping to have a very full freezer by the end of the summer!
Last week I made salmon patties for the first time. They were pretty good. I think I liked them more than Jer, but he said it would be okay if I made them again. We are trying to include more fish in our diets, and this is a good way eat wild caught salmon. The only problem I had is that I didn't realize that the salmon in the can has bones and skin in it and it was pretty tedious, and time consuming, trying to dig through and get all of that out. I'm sure I didn't get all the bones out though and we couldn't tell at all, so I think next time I won't worry so much about the bones and just make sure to get the skin out.
Also I just had to mention that we made these cinnamon rolls this morning and they are so amazingly good. We always make a whole batch and cook half and freeze half for later (after rolling and cutting, but not cooked) and they taste just as good coming out of the freezer. So even though the rolls are kind of a lot of work, you get 2 sets of cinnamon rolls out of it, and they are so good that it is worth it!
Okay, here's this week's menu:
Monday -Had Steak with homemade marinade (so good!), mashed potatoes, homemade rolls, and grilled asparagus
Tuesday – dinner with our small group
Wednesday – Baked French Toast, fruit salad
Thursday – Steak Stir-Fry with rice
Friday – Spaghetti and meatballs, salad
Homemade Ranch Dressing (I didn't get to make this last week, hopefully this week!)
Saturday – Pizza
Homemade sauce, homemade crust
Sunday – Pulled Pork BBQ sandwiches
Homemade BBQ sauce
Check out more great meal plans at Organizing Junkie!
—————————————————————————————————-
Thanks for visiting Live Renewed! If this is your first time here and you'd like to learn more about me and what Live Renewed is about, click here. If you like what you've read, and would like to read more, you can subscribe to my blog by clicking here! You can also follow me on Twitter.
May's Change Challenge is Decreasing Your Household Waste. You can catch up on all the Change Challenge posts here.
Are you brand new to being frugally green? Be sure to check out my Frugally Green Fundamentals.